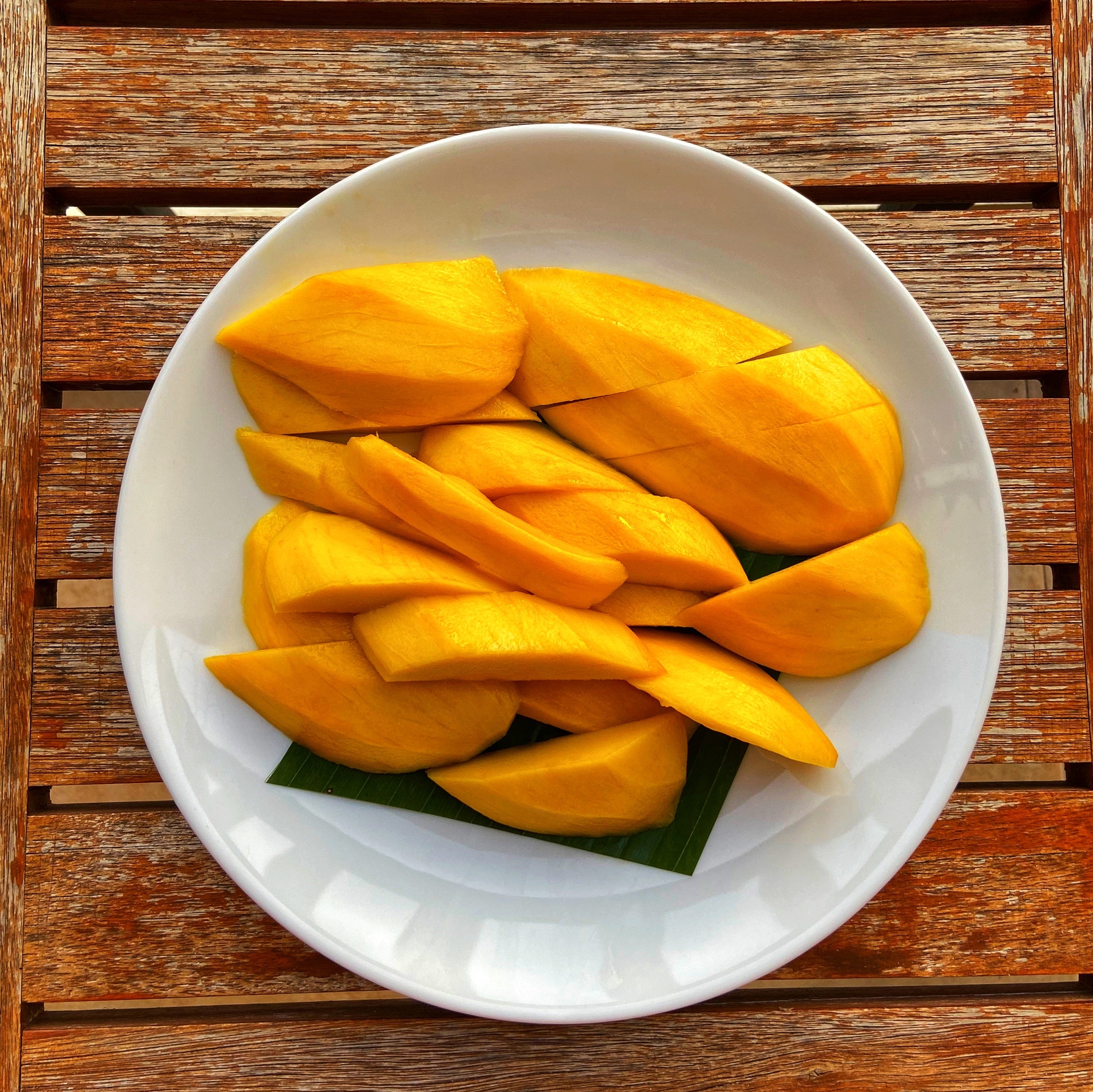 Yet another amazing element of summer, mangoes! My tree is full of fruit and my family couldn't be happier. Mangoes are not just a delicious they have the power to make you beautiful inside and out. Here in the Caribbean, we have our own superfoods that never seem to get international recognition. The humble mango is an antioxidant powerhouse! 


Vitamins A, B6, and C it supplies in abundance, as well as vitamins E and K, folate, thiamin, niacin and pantothenic acid. Mangoes also are a good source of minerals like potassium, copper and magnesium. Eat more mangoes this mango season and get ready for improved skin, a stronger immune system, better eye health and healthier blood vessels. The anti-inflammatory and anti-cancer properties of this much beloved fruit are something you should not ignore. Get your mango fix in a creamy mango lassi, or make my favorite, mango kulfi, it is the ultimate cooling, sweet treat to beat the heat. 

The Alpha Hydroxy Acids in this fruit also make it ideal for skin care! A mango mask made with fruit pulp, honey and milk will have you glowing like a goddess from head to toe! 
Mango Glowing Mask
1 cup mango, seed and skin removed.
1 cup whole milk or cream
4 tbsp honey
4 tbsp oats

Blend until smooth and spread all over your face and body. Rinse off after 15 minutes.  This will uncover your glowing skin, even skin tone, treat acne and hydrate your skin like never before. It is a real multi-tasking miracle!  So go a little mad over mangoes: eat it, drink it or rub it on, you'll reap the benefits every way!