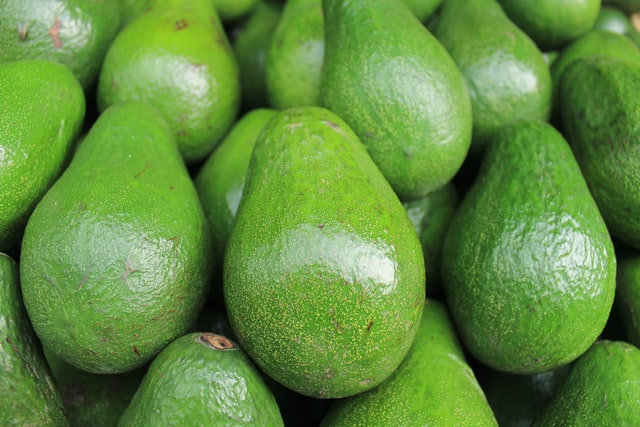 Quick quiz! What fruit can be eaten raw, made into ice cream, beer, goes well with chocolate and works just as well as a sweet or savoury treat? Yes, the humble, multi-tasking avocado ticks all those boxes.
Luckily, here in the Caribbean we are blessed with magnificent fruit and we know how to use it! As a child, it was standard to welcome avocado season with toasted bread covered with the thinly-sliced, lightly-salted fruit. Now, avocado toast costs the American public US$900,000 a month!
There is a reason the world has gone avocado crazy. Our humble avocado/zaboca/ alligator pear is a nutritional wonder! There are many years of research that show just how important it is that you eat more avocado, now. Known in parts of India as the butter fruit, avocados are very high in fat. Yet, they are still part of a healthy diet. Avocado oil is 70% heart healthy oleic acid. It has omega 3 and omega 6 which makes it a good alternative to salmon and cod liver oil for vegans. Avocado oil has been proven to reduce cholesterol and improve heart health. Lutein, which is needed to protect eye health from cataracts and macular degeneration is abundantly found in the humble avocado. The oil has a high flashpoint, which means it can tolerate the high heat needed to fry foods and it does not contain many of the inflammatory compounds or hormone disruptors found in common cooking oils. Avocados also help increase the absorption of fat soluble vitamins like A,D,E and K. The fruit itself is high in antioxidants which fight cancer-causing free radicals.
Avocados are not just great for your diet but works its magic on hair and skin too! If you are dry, avocado oil is the answer. Dry hair, dry skin, dry lips, dry hands and nails, all have one ultimate remedy. You guessed it! Avocado oil!
It does not only moisturise but it also has mild UV protection qualities. Avocado oil, with long-term use improves skin health. How you may ask? Believe it or not avocado fights inflammation and accelerates wound healing. It can treat acne and small scrapes naturally and effectively. For bigger inflammatory issues like eczema and psoriasis, avocado oil is a mild, all-natural treatment. For a low grade sunburn, it is a soothing alternative to medicated ointments. Have ageing skin? Avocado oil is your best friend. It can help retain and repair collagen in the skin, preserving skin elasticity. ( By the way, have you seen our scrummy-looking avocado soap on Instagram? ) Don't forget the hair! Avocado oil as a hot oil treatment is good for both hair and scalp health. Great hair starts with a healthy scalp and the dryness that affects 4b and 4c textured hair can be remedied by regular avocado oil application to the scalp. You can add some oil to your favourite conditioner or deep treatment and use as part of your post wash moisturising routine for healthier hair. Some people swear by a hair mask of mashed avocado (I don't know about that one). I love multi-tasking fruits like this. Great if you eat it, great when used topically as well. Do whatever you can to get in more avocado. Try avocado ice cream, throw some into your salfish buljol, or try it as guacamole; with chopped onions, mild peppers and tomatoes and a squeeze of lime juice. Whatever you do, do more avocado!