The ultimate indulgence... Chocolate!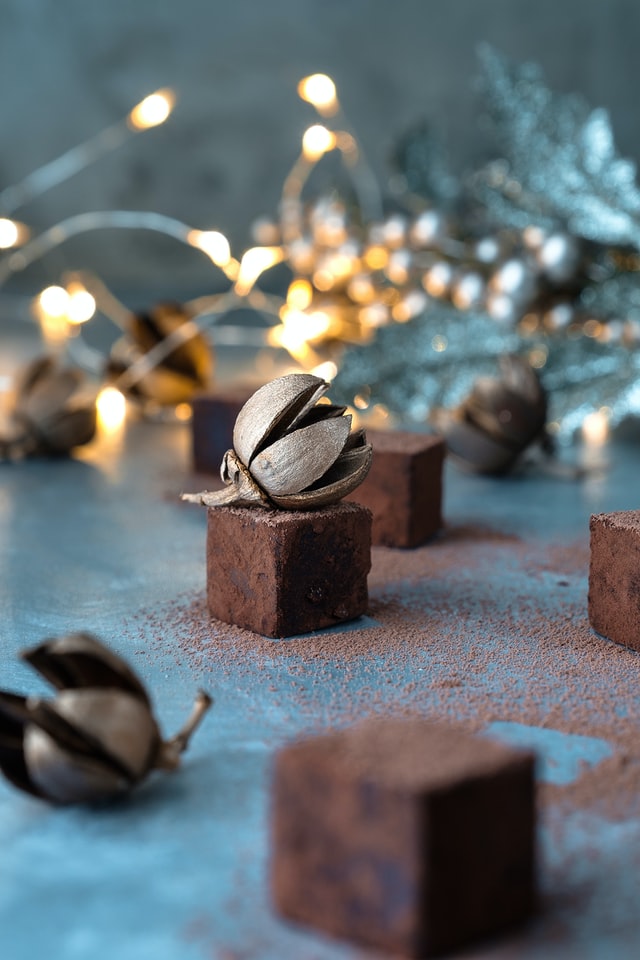 Silky smooth and creamy, sweet , bitter, complex and nuanced all a the same time. Chocolate is a food you either love or hate. The ultimate indulgence and a simple everyday snack nothing compares to chocolate. As an occasional chocolate eater in my younger days, exposure to the high quality handmade stuff was a real revelation! Good quality handmade chocolate is leagues above the stuff you get at the supermarket cashier or coating your favourite candy bar.
There is an inseparable connection between the Christmas season and chocolates. A gift of hazelnut bonbons is at the same time luxurious and affordable. One unforgettable Christmas memory involves eating wine marinated cherries covered in a crisp chocolate shell…good times.  Although the fruit of this month is actually cocoa, the processed result of chocolate is what we are most familiar with consuming.
Chocolate is not just a sweet treat but it has some impressive nutritional benefits. To reap these benefits you need to consume the dark stuff, look for chocolate with a 70% or higher.  It is high in iron and dietary fibre and it is an amazing source of copper and magnesium. Dark chocolate also has significant amounts of potassium, phosphorus, zinc and selenium. The fats contained in dark chocolate are actually heart healthy and will not raise cholesterol.  Dark chocolate is also a premier source of polyphenols, flavanols and catechins all of which are super antioxidants and cancer fighters. It lowers blood pressure and improves blood flow while reducing bad cholesterol. That improved blood flow extends to the brain too, leading to better mental functioning. The improved blood flow also applies to your skin as well. The flavanols in dark chocolate improve skin density and hydration in the long term and improves resistance to UV rays. It also contains mild stimulants: caffeine and theobromine in low doses which can give you a boost without the jitters of coffee. Cocoa also contains compounds that can improve your mood and ease symptoms of depression.
Eat some chocolate today! I can't think of a better gift you can give yourself.