Welcome to our store. Our Christmas Collection is here!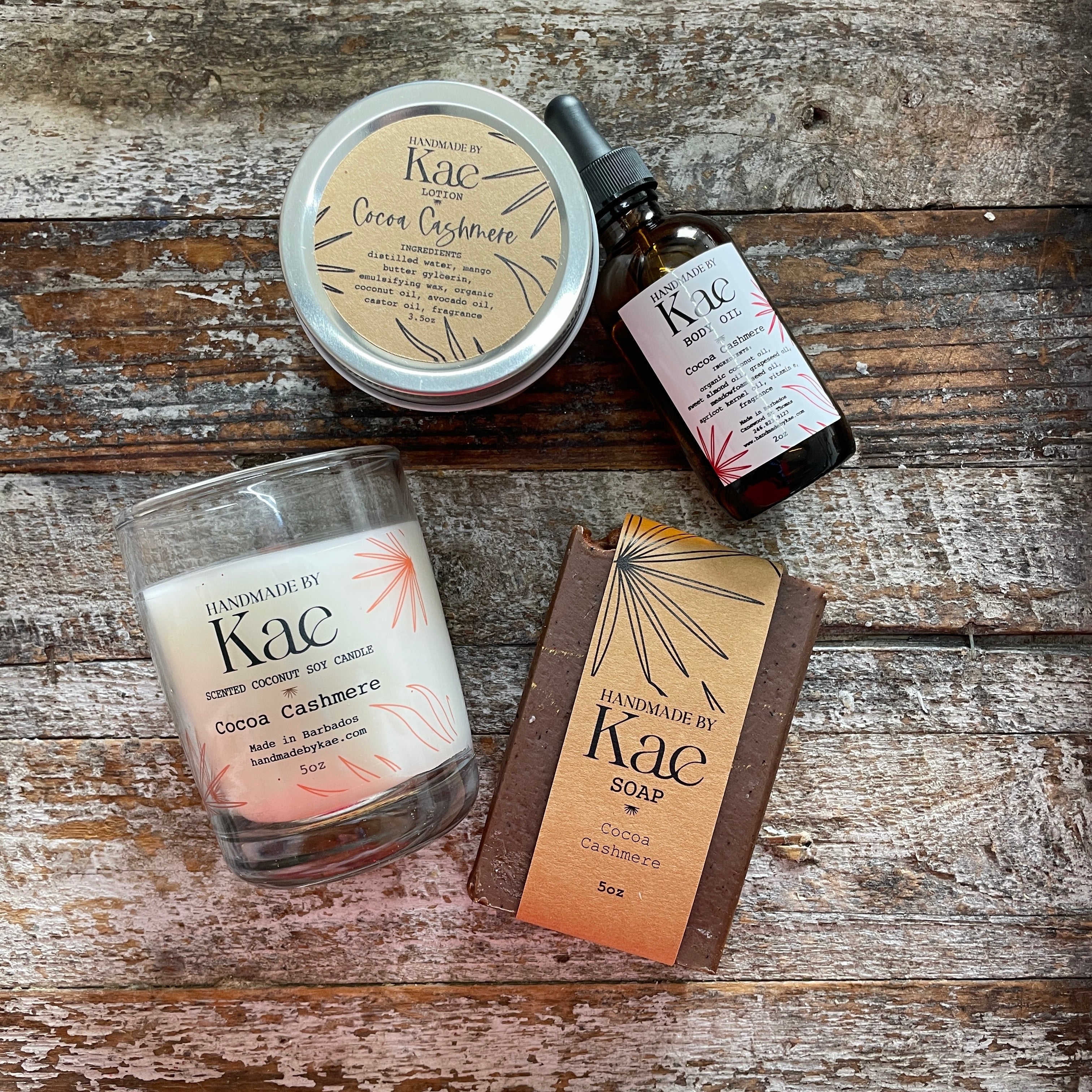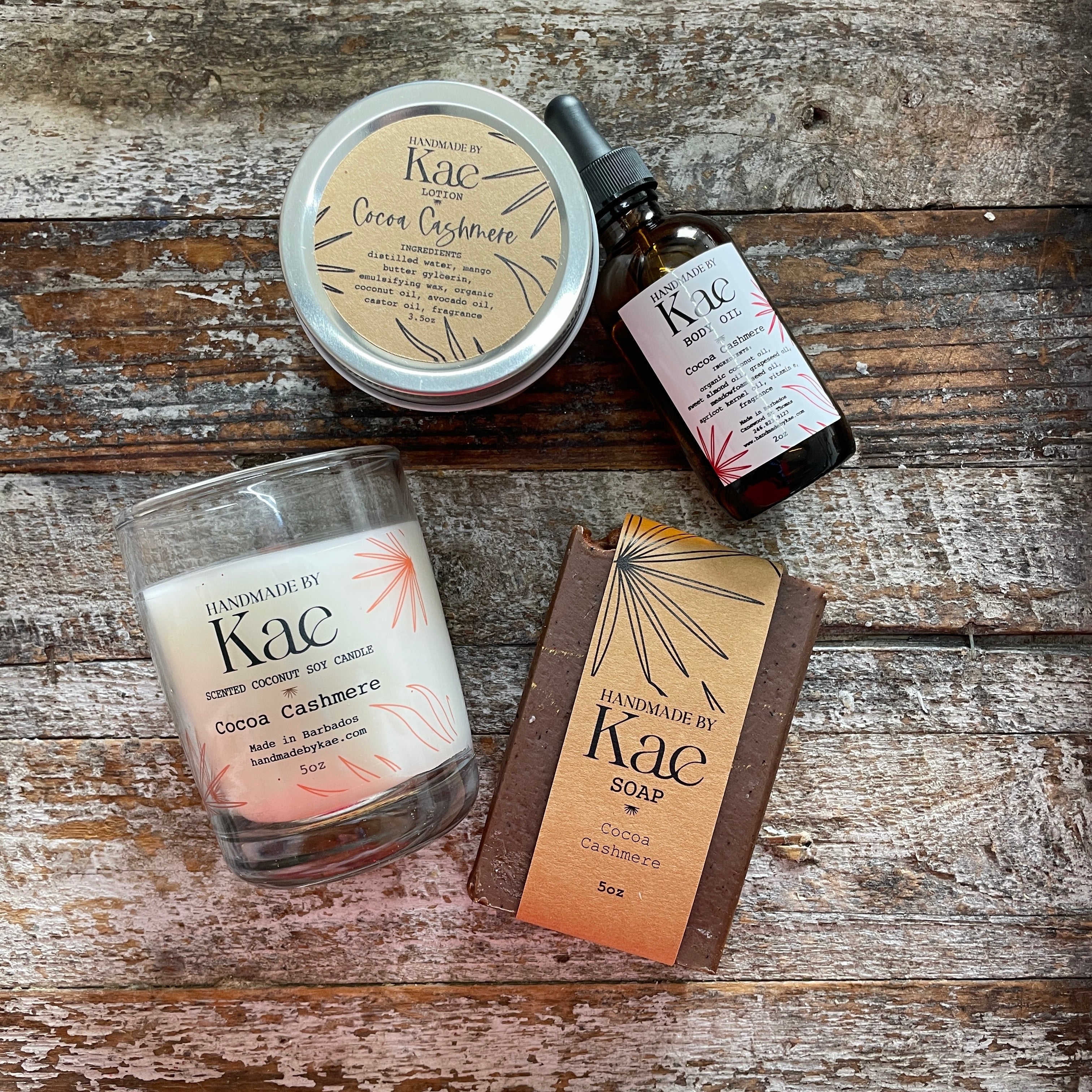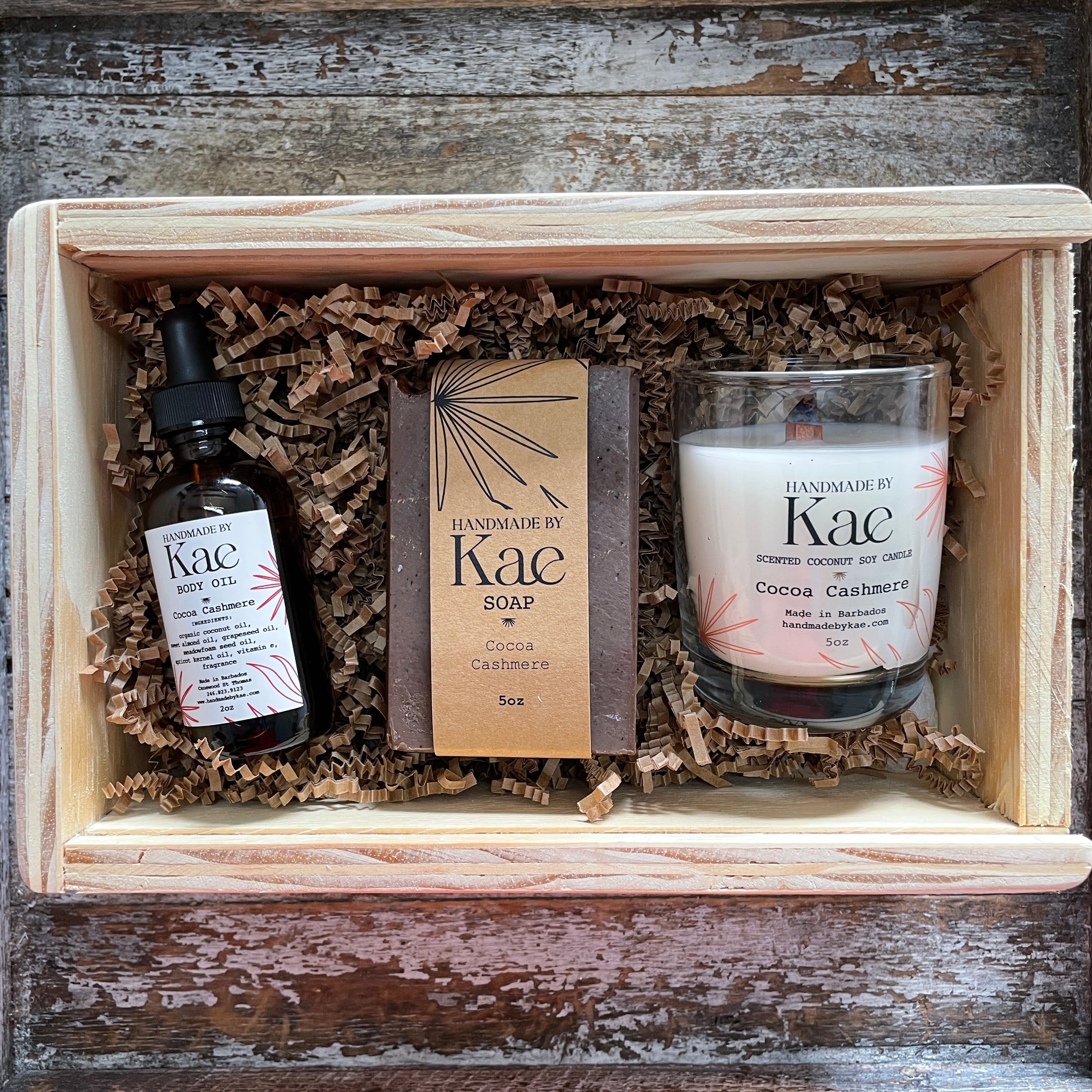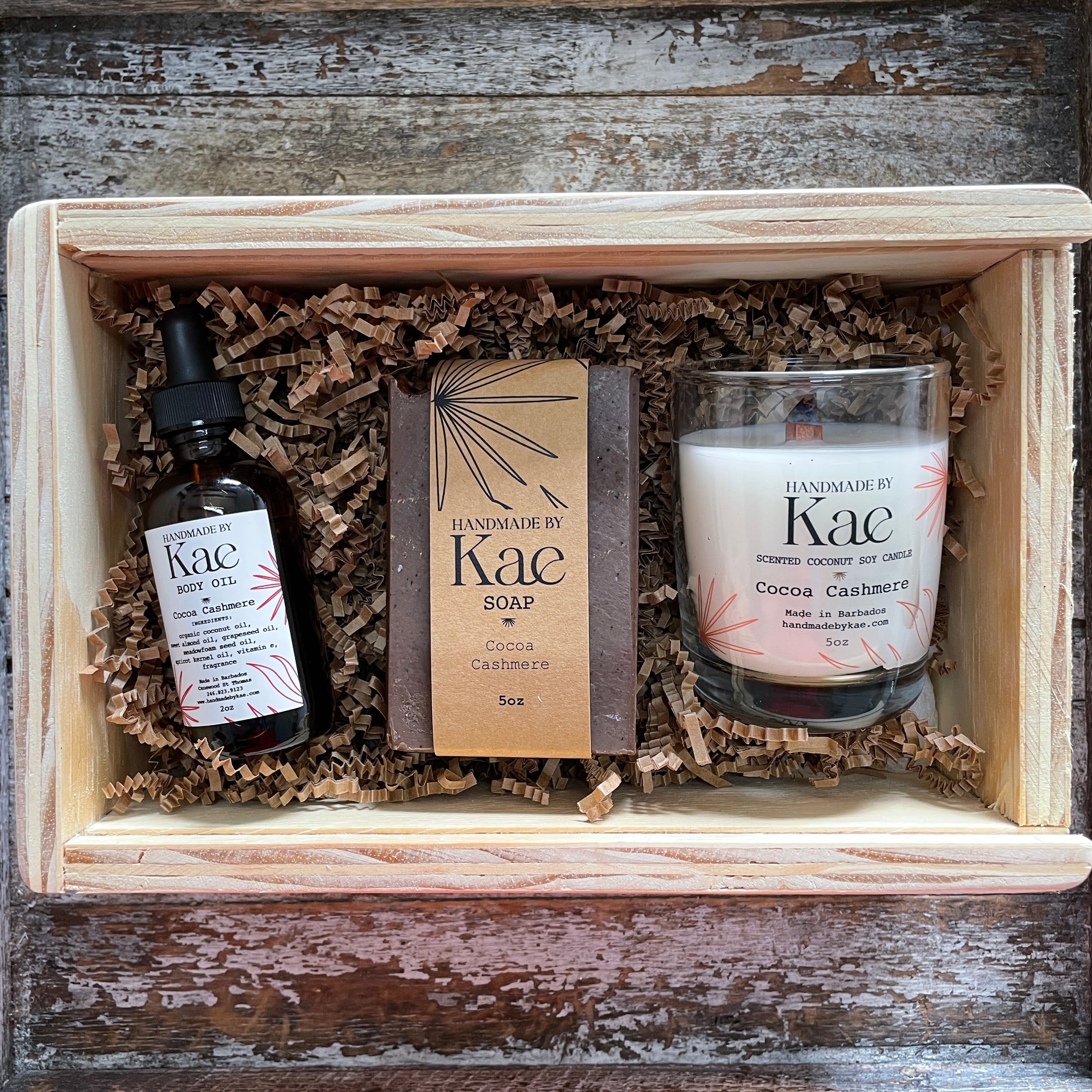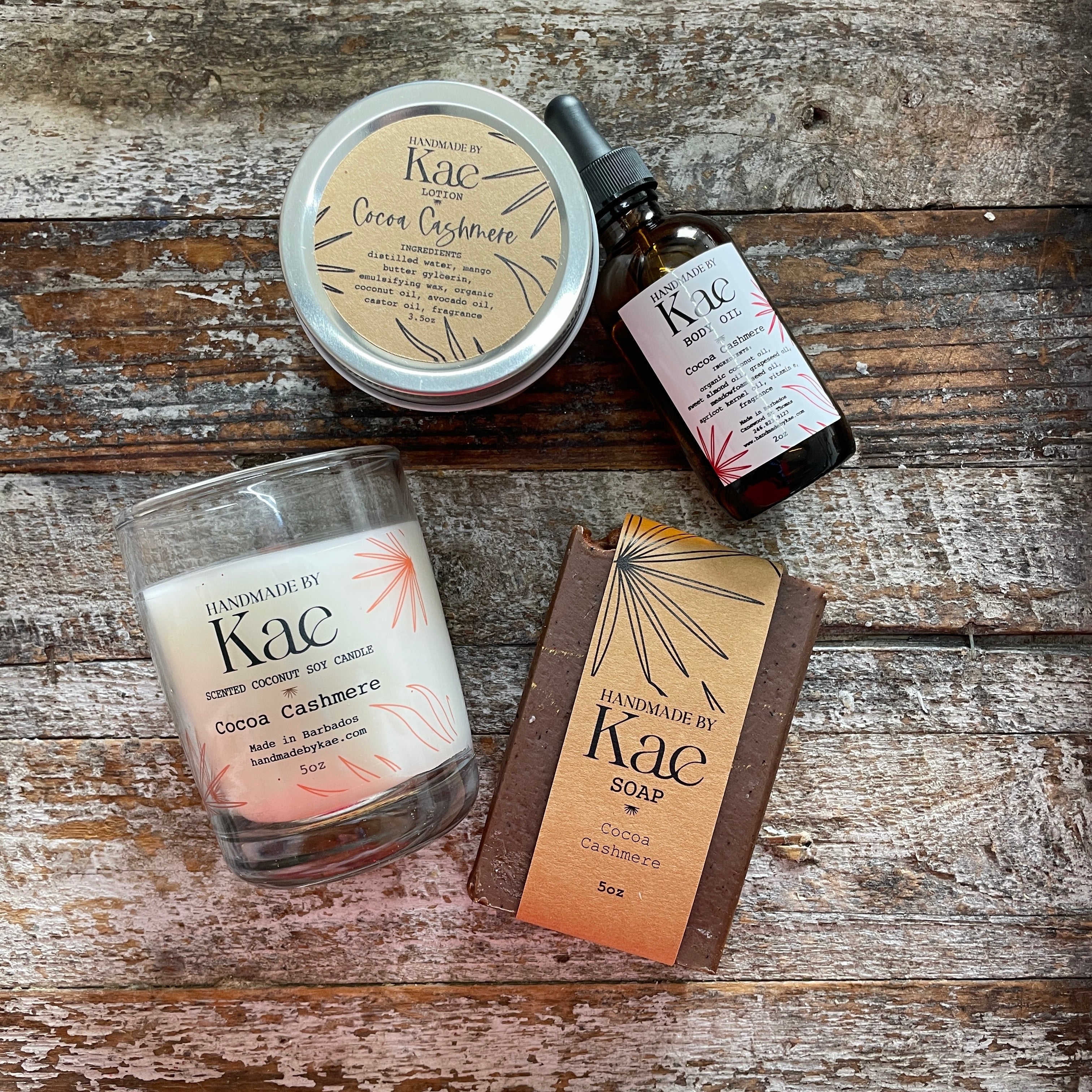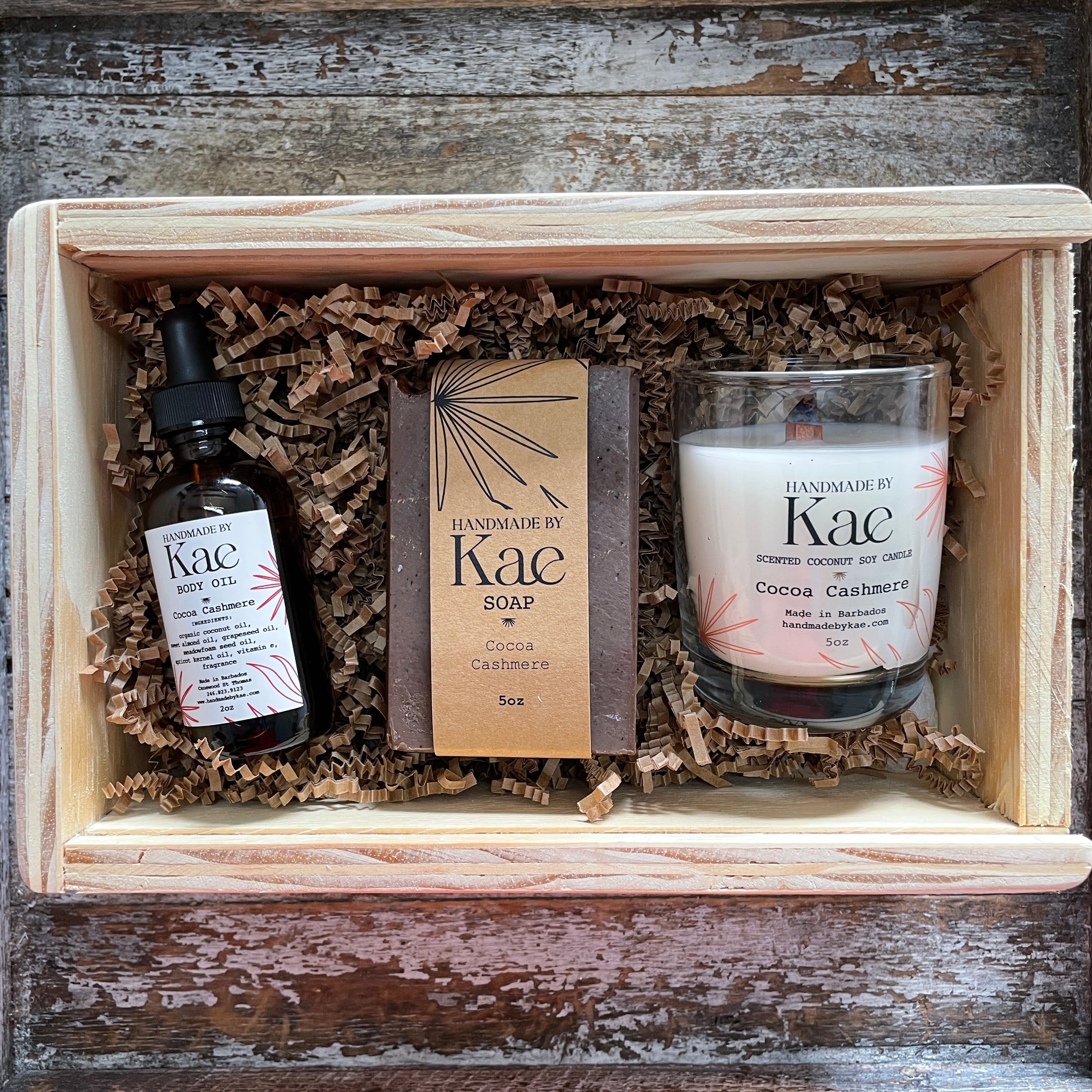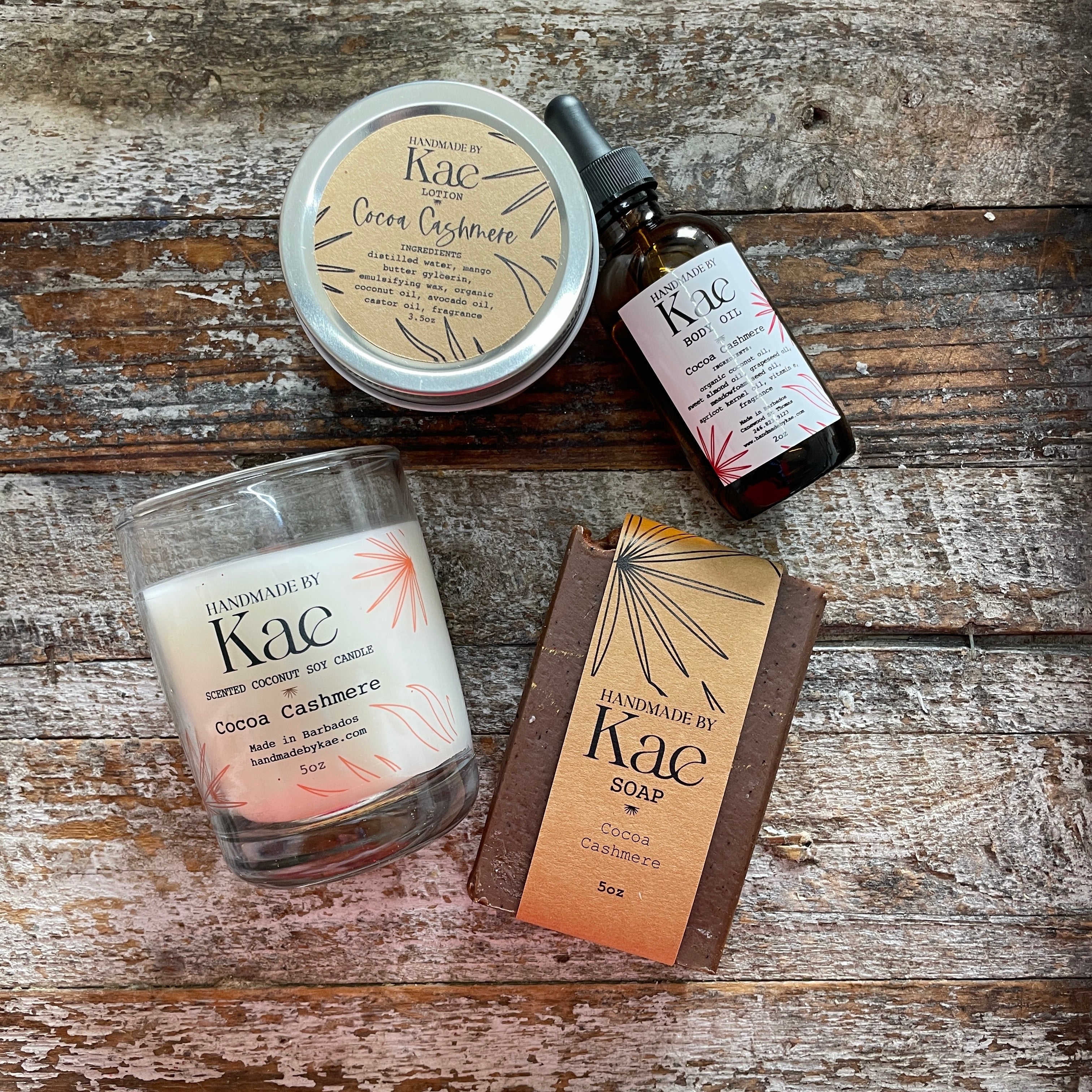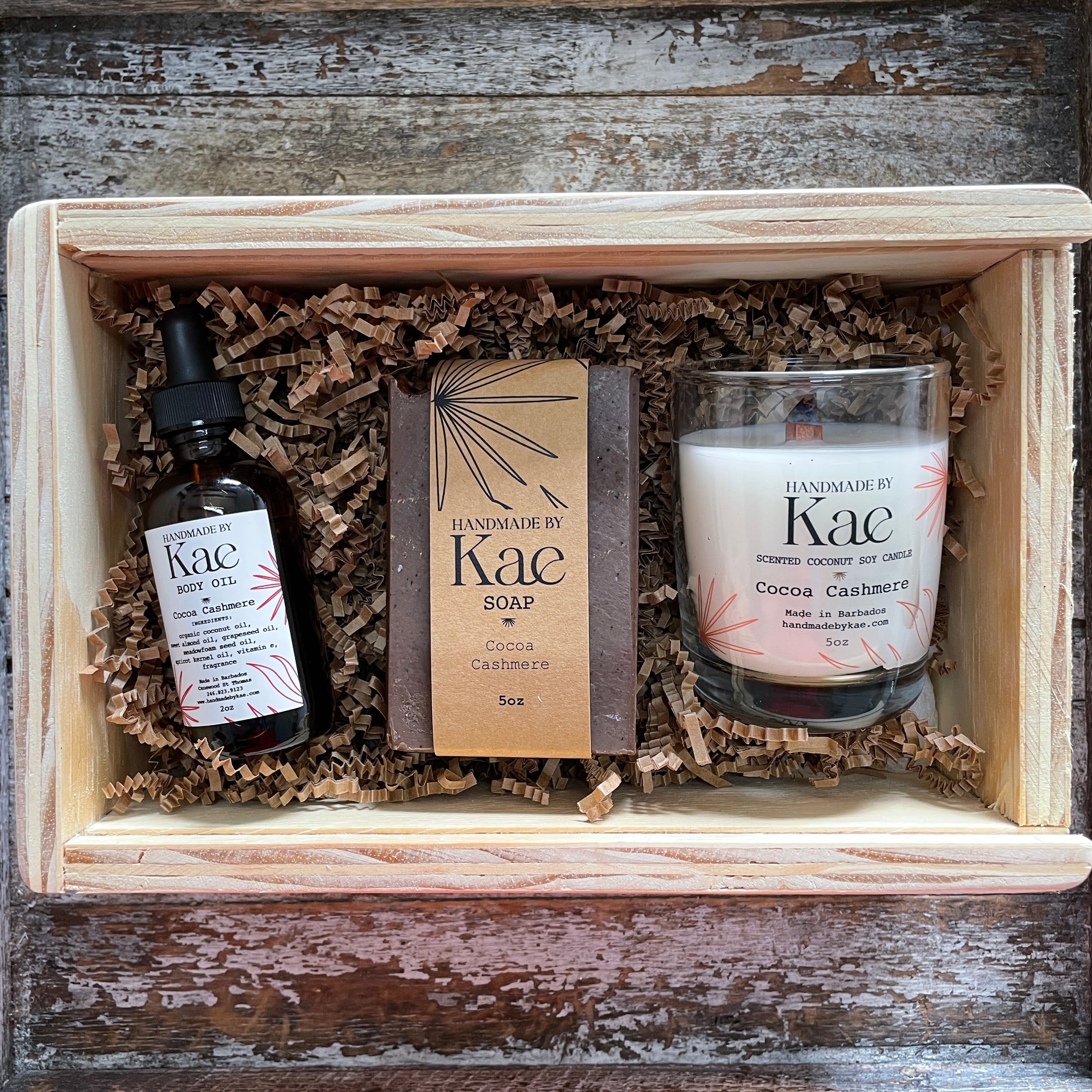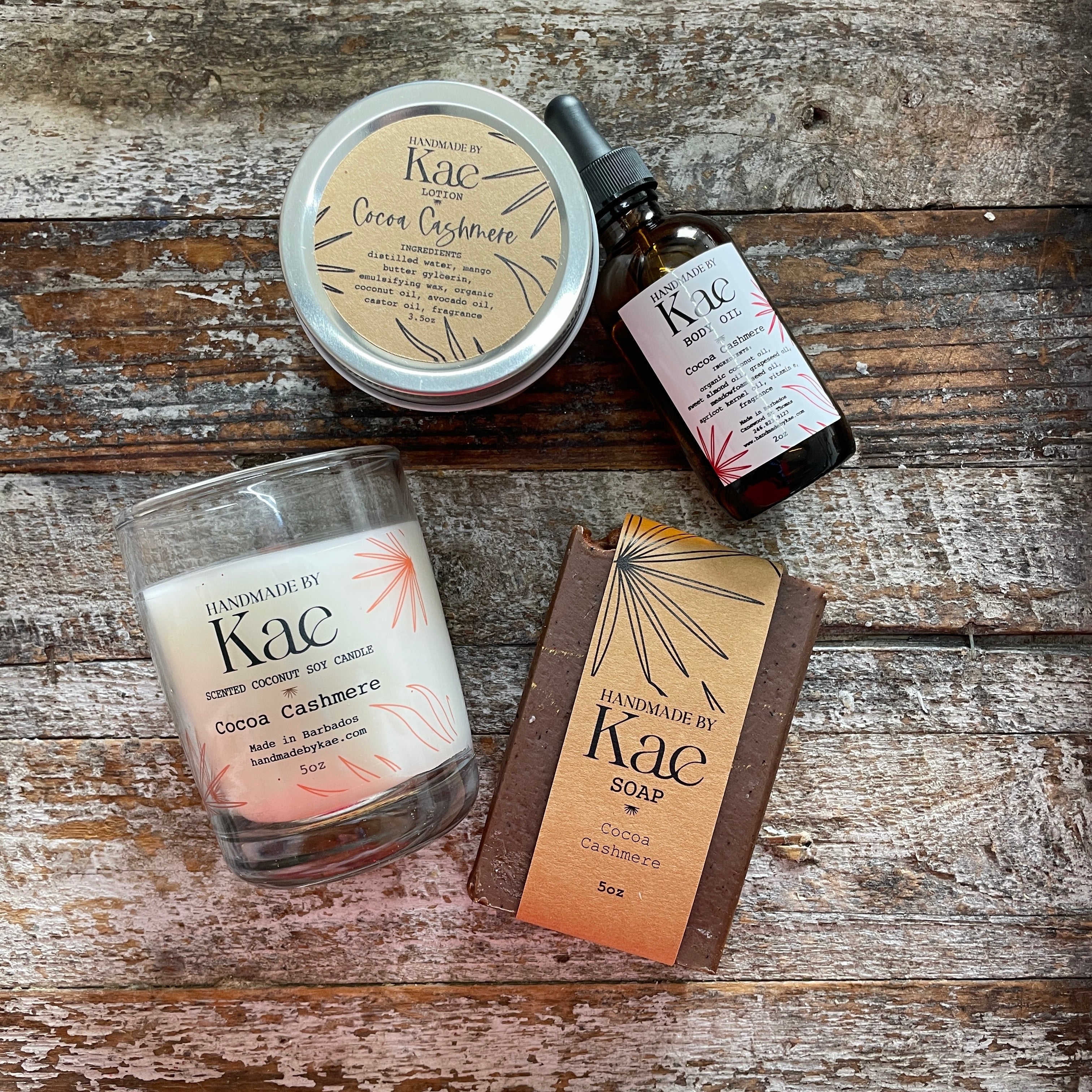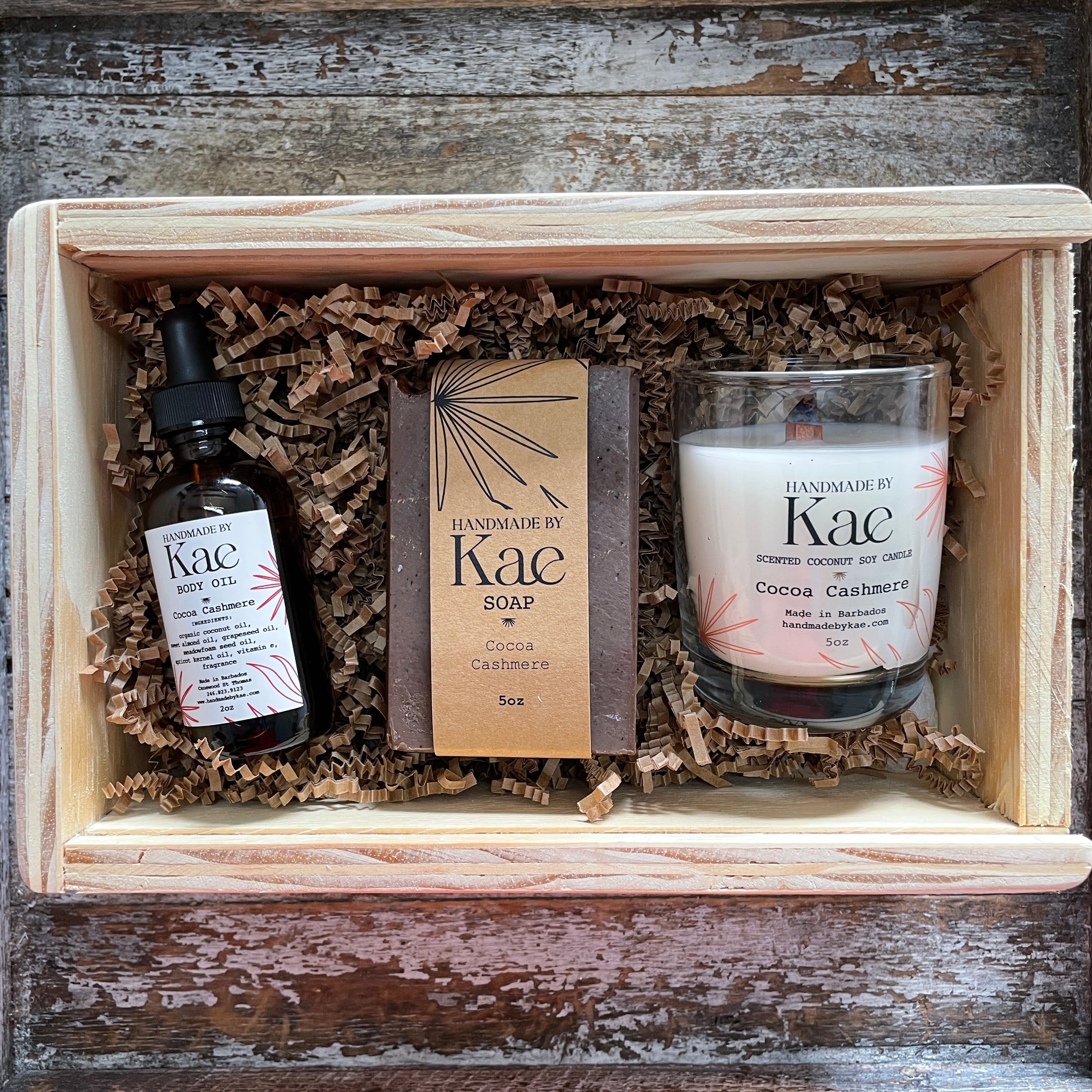 Draw a hot bath lather up with this creamy, soothing bar of soap, light the candle and moisturize yourself with this delectable lotion. 
Cocoa Cashmere has is definitely one of our top scents! The soap is amazing, the candle fills a room and the lotions takes this amazing fragrance with you all through the day. Treat yourself or someone! 
Set Includes:
- 1 full-sized Handmade Soap
- 1 small lotion or body oil
- 1 small (5oz) wooden wick candle
Items are packaged in paper box or one of our covered wooden boxes made from reclaimed wood. Select the desired option!